Postcard Series 19: The Mummy Collectible Ad Cards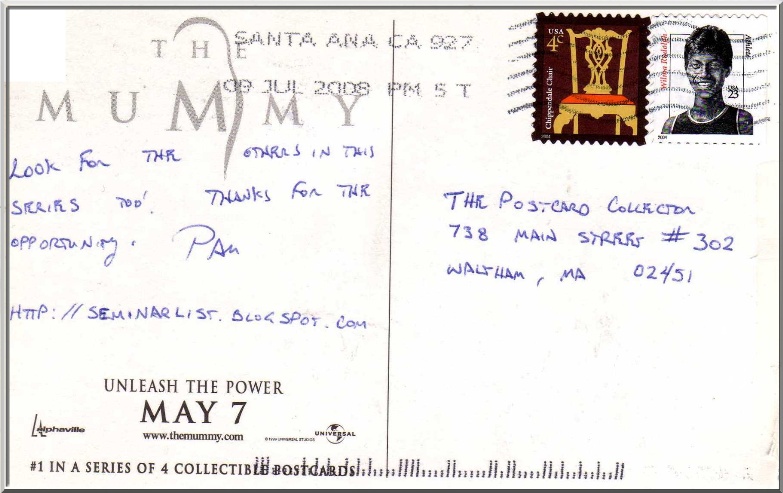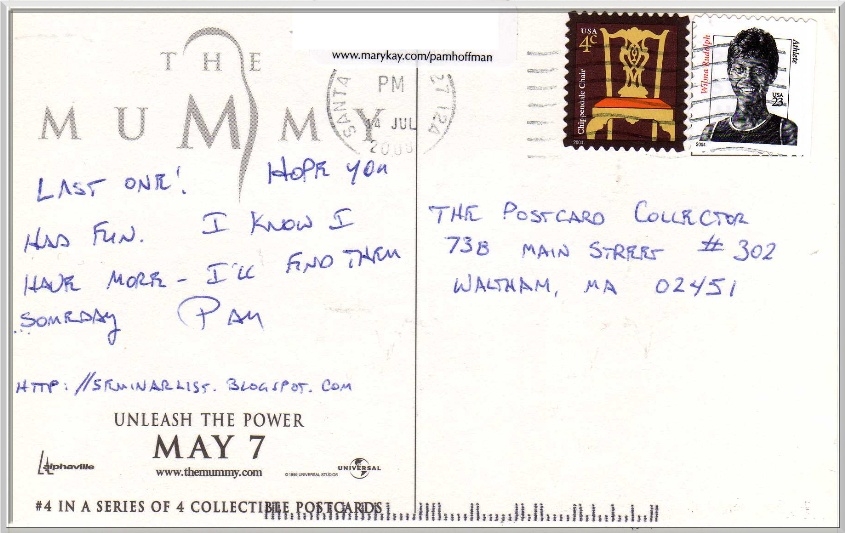 I LOVE THESE COLLECTIBLE POSTCARD ADS!! Thanks to my new found internet friend, Pam for sending me all four!! GREAT ADDITION to my growing collection!! Much appreciated!

The Mummy is a 1999 Adventure film with a huge box office success grossing over $400 million worldwide. Never mind that it got mixed critical reviews at that time because of its corny storyline and lackluster special effects, but it was very popular among moviegoers all around the world! That popularity paved way to sequel after sequel with the same commercial victory banking on the memorable characters and epic adventures spanning different times in history. Personally, I enjoyed the film very much and have seen all the sequels.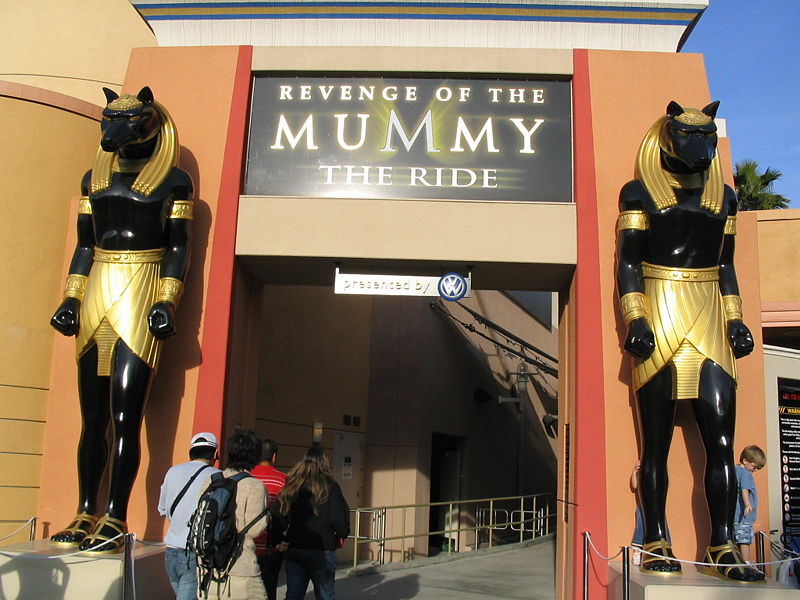 Universal Studios in Orlando, Florida even created a Roller Coaster ride, Revenge of the Mummy in 2004- which I was very lucky to try on its opening year!! That was one of my most memorable, frightening, most exciting roller coaster ride of all time! The heart-stopping Elevator plunge ride in Disney's Twilight Zone, Tower of Terror ranks number one, it was also my worst experience and swore I'd never ride on it again!! It was just too much for me, I thought I'd die right there!
Incidentally, The Mummy has a new film released just this month and still playing in most theaters: The Mummy: Tomb of the Dragon Emperor with Jet Li as part of the cast! I haven't seen it yet. Maybe I'll wait on DVD. I'll leave you with the movie teaser: