Postcard Series 17: Egypt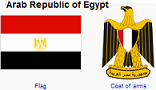 Population: 75 million
Other Names: Kemet; Kimi
Capital: Cairo
Currency: Egyptian Pound (£E)
Languages: Arabic


Famous Landmarks: Giza pyramid complex and its Great Sphinx, Great Pyramid of Khufu, the Pyramid of Khafre and the Pyramid of Menkaure, The Mastaba of Faraoun, Snofru's Red Pyramid, The Step Pyramid of Djozer, Downtown and cityscapes of Cairo, Bibliotheca Alexandrina, Red Sea Riviera, Canal of the pharaohs

Links:
Tour Egypt
Your Internet Guide To Egypt
Lonely Planet Guide to Egypt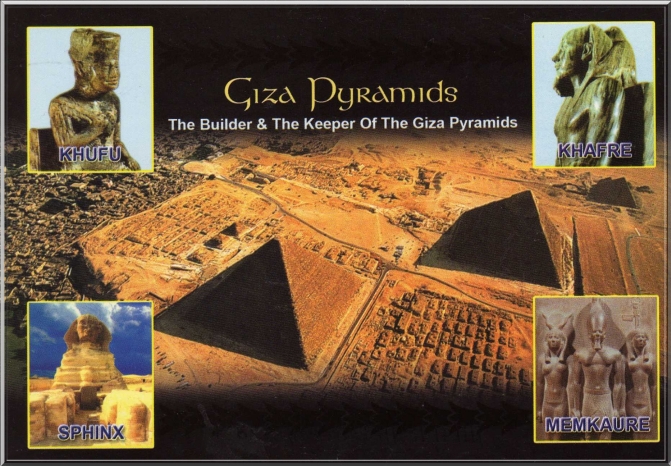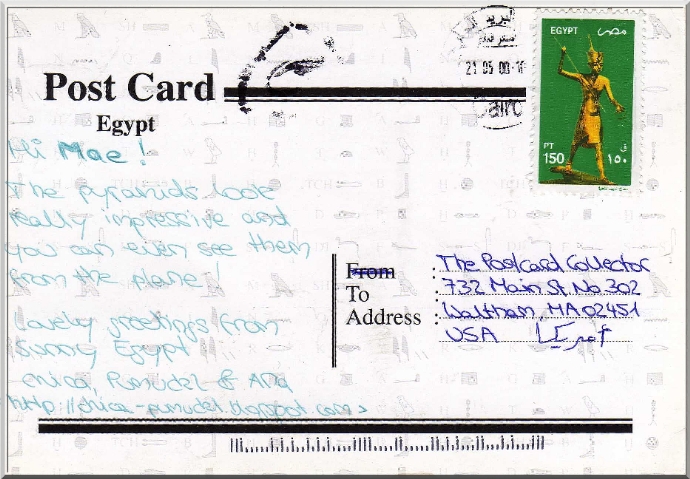 A postcard aerial view of the magnificent Giza pyramids in Egypt. My very first one from a country and culture I truly find fascinating.
Egypt, officially the Arab Republic of Egypt, is a country in North Africa very famous for its ancient civilizations and structures, its very rich history and culture dating back five thousand years ago! And the ever mysterious pyramids- truly to this day, one of the greatest wonders of the world.
Thank you, Ana, Chica & Pumuckl!