Postcard Series 11: Boracay, Philippines

Population: 12,003 / Philippines: 88 million
Location: Western Visayas, Under the Provincial Government of Aklan, Philippines
Currency: Philippine Peso
The country's premier, most popular tourist destination. Known and acclaimed worldwide for its 4 kilometer stretch of sugary, white powdery, fine sand beaches.
Famous Landmarks: The beaches itself…

Links:
Boracay Web Portal
Visit Boracay
Boracay Online
Boracay is the World's Most Popular Beach according to Yahoo! Travel On the number three (3) spot is Cebu also in the island of Visayas.
1. Boracay Island, Philippines
2. Nassau, The Bahamas
3. Cebu, Philippines
4. Phan Thiet, Vietnam
5. Montego Bay, Jamaica
6. Phuket, Thailand
7. Cozumel, Mexico
8. San Diego, California
9. Honolulu, Hawaii
10. San Juan, Puerto Rico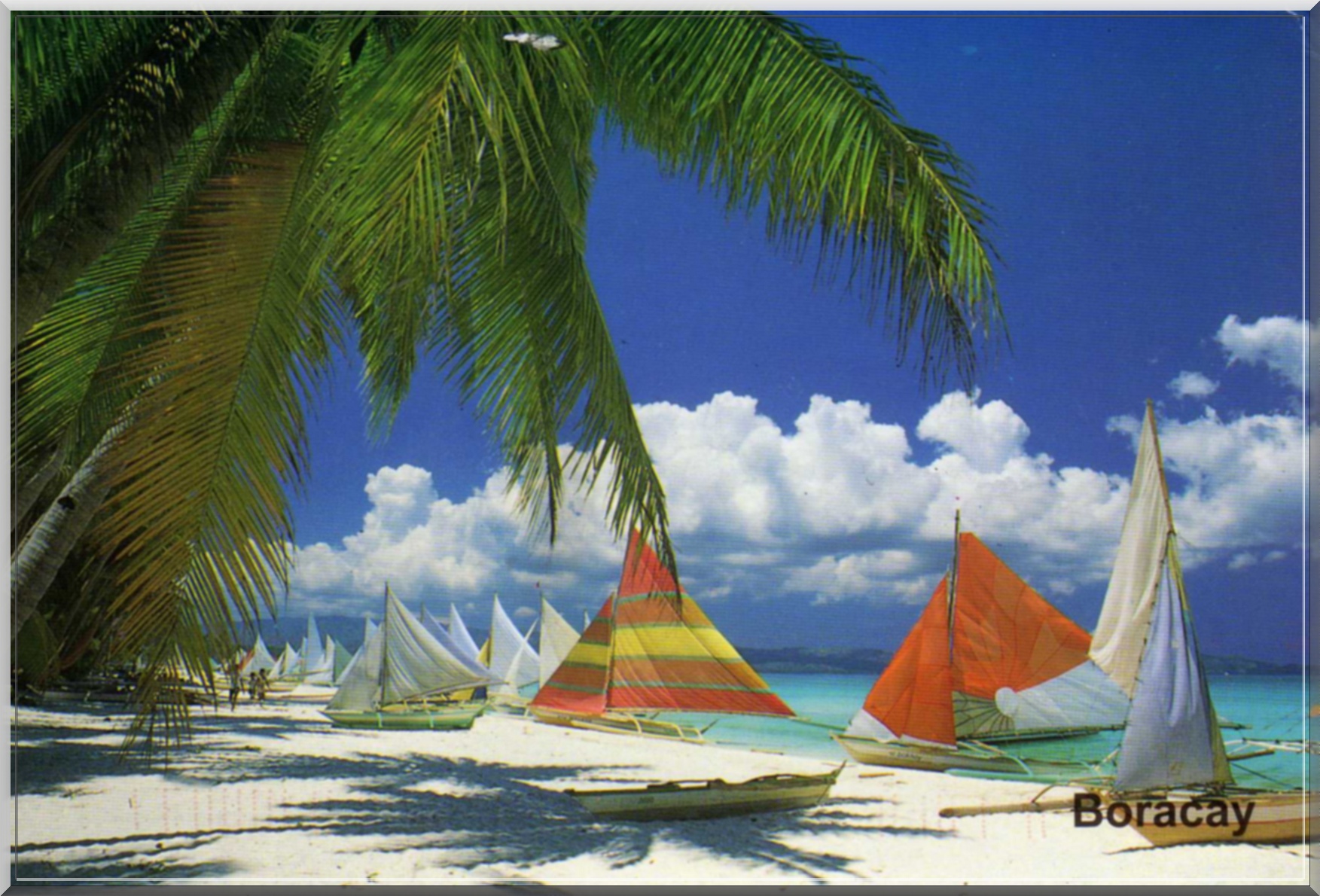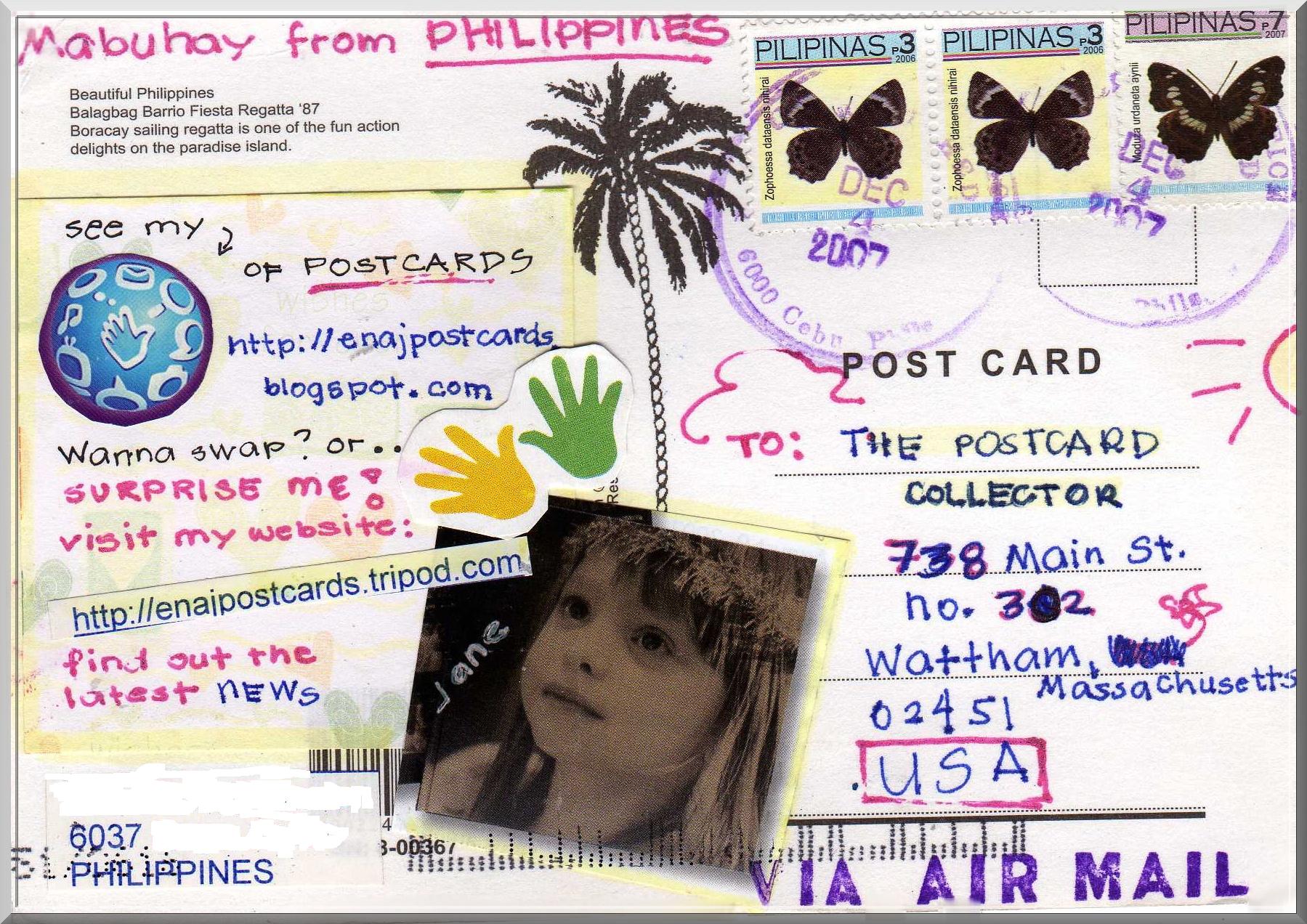 (Collector's Note: Thanks Enaj for this great postcard! I apologize for the long delay of posting… I have no valid excuse except that I just came back from a long satisfying vacation in the Philippines and I actually spent 5 lovely days in Boracay! Boracay is still amazing as it was since I first visited it back in '93- perhaps even better now because of major improvements along the way…
To the rest of my readers… I hope you're still there. I am B-A-C-K!! I have tons of postcards (most long over due!) to present. My address has not changed! Please send me more! 🙂
Thanks for keeping them coming! Thanks for your patience! More from me from hereon…)