List of Great Postcards Blog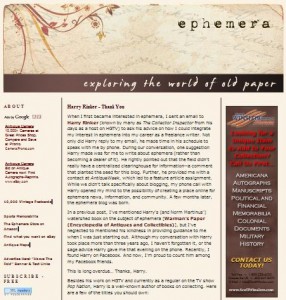 Marty Weil of Ephemera Blog posted his Top Ten List of Postcards Blog and this blog was included! Thank you, Marty! I'm sharing the entire list here for some link love:
Below are the sites that has sent me an actual postcard so far and I'm adding them on the list here for you to visit as well (some are not postcards site):
Wanna be featured on this blog and get some link love? Just submit a real postcard and show off your blog or site! Hope to hear from you soon. 🙂
UPDATE: I'd like to add: A Postcard for World Peace on the List of great postcards blog. It asks readers from all over the world to send in a real postcard with a message of peace for all. I sent mine and the postcard is posted on the blog already! Pretty neat! Check it out!