Currently Moving from Blogger to WordPress!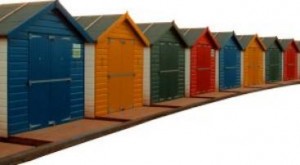 …and having a bloody hell of a hard time trying to work it out!!! The easy import on WordPress can't find my posts and comments in blogger! My widgets are all gone! I'm currently doing manual work here.
Please come back in a few as I try to dress this new site up. Thank you for your patience…
Hope I get out of this mess alive and sane! I'm having a MAJOR headache….
UPDATE on 23 December 2007: Looks like I managed to move everything from Blogger to WordPress. It wasn't as smooth as I thought it would be but I did it! The only thing left is my feeds! It doesn't seem to be working! Feedburner can't get through WordPress so tracking like the number of subscribers is not possible. My feedburner stat says: 0 but when I go to my account in feedburner, it says I have 24… 🙁
Now, my next project is moving my other blog, Sinigang to WordPress. That should be a major challenge since it has more files and posts!
Happy Holidays everyone! 🙂