Send a Postcard, Get $5.00 via Paypal!
This section has been discontinued because it's not as successful a promotion as I was hoping it to be. I thought by refunding postage and all, I could encourage others to send more postcards but haven't been receiving a decent number… 🙁
-0-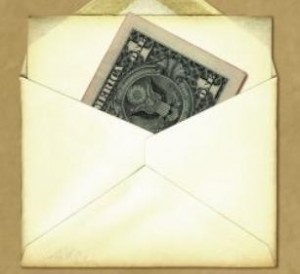 This is an ongoing promo at this site. That's right! For those who didn't catch it from previous posts, the first 10 postcards I get from bloggers/readers, will receive $5.00 cash thru paypal. In 25 postcard increment, I'm sending $5.00 to the 25th postcard sender, 50th, 75th and so on.A reader sent me an email and pointed out something I missed in my FAQ regarding the first 10 postcards! She said, "you are from the US and you have US bloggers who will send a postcard that may get to you in 2 or 3 days. Wouldn't it be a bit unfair for other far away countries where it takes 7 to 14 days for mails to arrive?" A very good point indeed!
So here goes: I'm breaking down the 10 postcards according to where it will come from. The first 3 postcards coming from the US and North America, The first 3 postcards coming from Europe and its neighboring countries, and the first 4 postcards coming from Asia, Australia, it's neighboring countries and the rest of the world will receive the $5.00 token (provided the sender has a valid paypal account- please refer to the FAQ for details).
Regardless of how many US and European postcards I get after the first 6 postcards, there will be 4 senders from Asia, Australia and others who will still get the $5.00. I have yet to check my mailbox from the post office. I specifically did not check to give time for postcards to come in. I will do my first check on Wednesday, November 28 and reveal the postcards I got on Friday. From thereon, I will be checking every Wednesday and show the blogs/postcards every Friday (if there are any to present!).
Note again that if I get more than 10 during pick up, the ranking would be according to when it was mailed. Thanks Ida of Malaysia for the email and giving me the chance to explain how this works!
Hurry now, Show off your blog and Send a postcard! You just might also get back your postage free via the $5.00 offer thru paypal!
© 2007